Periodically, we will feature a person within the church to give the members a more in depth look at some of the phenomenal people that attend this church.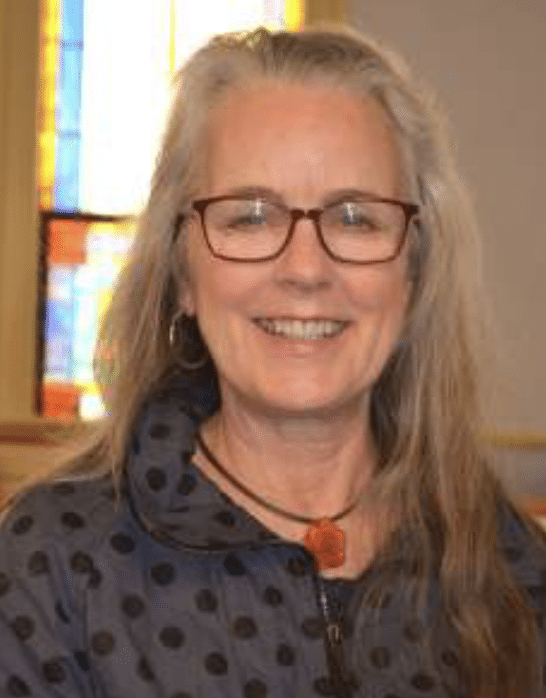 Melissa Mannion said her parents encouraged independence and travel. Her father modeled the courage to defy the status quo if he thought it was unfair and he served others in need of aid. Melissa got their messages.
"I was raised a liberal Catholic," she said. "My father, brother and sister marched with Martin Luther King from Selma to Montgomery. They were into civil rights — my mother was a more conservative Catholic."
Melissa said they were almost kicked out of their conservative Catholic church and school and they lost friends because of. the family's support of civil rights.
"My father moved us from the west side to the east side and a Catholic church with a very liberal priest," she said. "We were the minority there. I still keep in touch with some of the liberal nuns."
Born in Saginaw, youngest of five children, Melissa attended a community college after she graduated from high school in 1975. She dreamed of traveling the world.
"My parents always had National Geographic magazines around the house and they were my favorite," Melissa said. "I was in Saginaw until I was 21. I would have left sooner, but I had spine surgery and it took a full year for recovery "
There is too little space to note all her travels and experiences, but they exhibit a fearless spirit in search of adventure. After recovery, she and a friend hitchhiked to Vermont for a winter of skiing and working. They then decided to hitchhike around the East Coast.
"In 1978 we ended up at the French Quarter in New Orleans — I loved it — then back to Michigan to surprise our mothers on Mother's Day," Melissa said. "We then went to Bar Harbor. In Maine I worked as a carpenter assistant, making a barn into an ice cream parlor, then scooping ice cream."
After Maine they met Melissa's sister in San Francisco, then traveled to Juneau, Alaska. "I was in Alaska for 16 years," Melissa said. "I held multiple jobs. I built a float home and lived in it three years. I decided to go back to college in Fairbanks to get a Bachelor of Science and nursing, and finished my degree in Anchorage." Melissa chose a profession of service, but the first job she
took was one of the most stressful in nursing.
"I worked in a thermal unit which deals with burns and frostbites," she said. "The patients are in so much pain and you cause them more pain when you treat them. It had a high nurse burnout rate. I lasted three years."
When the Exxon Valdez oil spill occurred in Alaska, Melissa took a position at Exxon's hospital unit to serve the 10,000 employees hired to deal with the oil spill. She said she made more money at Exxon Valdez than any other job, so decided to travel to Africa.
"It wasn't until we landed in Mombasa I realized I was by myself and thought, 'Rule number one: trust no one,'" she said.
"Once I landed I realized I had to trust everyone because they had all the information.
For the next six months Melissa traveled through 11 African countries. She went on numerous safaris, camping with lions, hyenas, gorillas. and encountering deadly army ants. After a brief trip to Alaska, she returned to Africa to work at another hospital, where the world's first heart transplant had been performed.
"I got to do more there than anywhere else — sutures, chest tubes, eight different intensive care units," she said. Eventually she returned to the U.S. While living in Austin, Texas in 2002 she decided to learn the violin in honor of her grandparents.
"My grandfather was the choir director of St. Andrews in Saginaw," she said. "My grandmother, who was from Gaylord, played the violin and piano. I heard she once played in silent movie houses."
In 2006 she visited her sister in Traverse City and accepted a position at Munson Medical Center. She now works at Munson five days a week and spends weekends in Gaylord. She started coming to the Congregational Church several years ago and occasionally plays the violin in the church choir.
"I met Rokko (Jans) in 2006," Melissa said. "I knew members of a band, Fresh Fossils, and he joined the band. We were friends for years and one day we said, 'Why don't we start dating?' He's just the sweetest man I know."
Melissa has been in pain daily since her spine surgery, but she controls it with physical exercise. Her indomitable spirit ensured she didn't let the pain prevent her from a life of adventure and nursing.
"I'm looking forward to future trips and vacations with Rokko and friends," she said